Buy 1 Get 1 Promo - Door Safety Alarm + Nano Grip Tape
SALE & FREE Shipping Promo Ends in:
Door Step Safety Alarm
THE PERFECT DEVICE TO ENSURE & KEEP YOUR HOME SAFE FROM INTRUDERS!
Are you looking for a portable security solution? This Door Stop Alarm is the most innovative security solution. 120 dB alarm will scare off any intruder and alert you to the attempted entry. An easy, convenient & practical solution to improve security!
FEATURES:
PREVENTS TAMPERING: This door stop alarm features a non-slip pad to prevent the door from opening while alarming sounds. 

DESIGNED TO MEET YOUR NEEDS: The wedge-shaped design of the doorstop alarm fits any hinged door. 

DUAL FUNCTION: It can be used as a doorstop alarm and door stopper both. 


EASY TO USE: No installation required here. Place the alarm behind any door (home, hotel, etc.).


ROBUST ALARM: It includes very loud shrill that would scare the thief and make you know that someone is trying to enter into the house! So, you can instantly take a step against the lifter.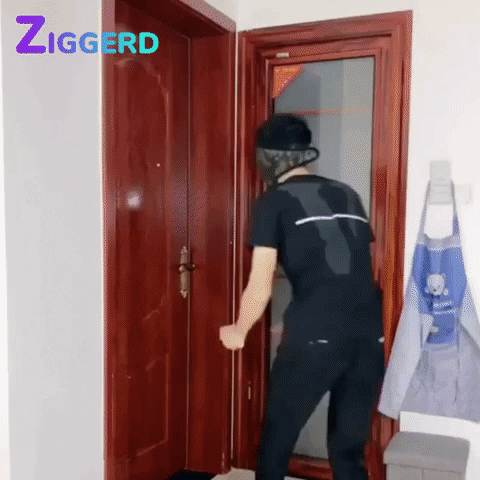 Great alert system and a deterrent, scare an intruder
SPECIFICATION:

Type: Sensors & Alarms
Usage: Door
Features: smart continuous siren, Mini 
Color: Silver & black (as shown in the pictures)
Material: Stainless steel cover
Working modes: Vibration sensor
Volume of the alarm: 120 dB
Battery: 1*9V battery
Size: 135*45*40mm
Package dimensions: 225*125*40mm
 BENEFITS
A great protector for home and travel, can be used as a door stop alarm and door stopper. Its high damping rubber bearing can prevent the door sliding and prevent the bad guys into.

Switch it on, its 120dB loud alarm sound could definitely scare the intruder off.

It also can be used as common door stopper when turn down the ON/OFF switch, hold door in open position.

No installation required & lightweight. Portable and easy way to add peace of mind when traveling or working alone. Powered by a 

9V battery (Not included).
This is a stainless steel cover door stop alarm. Just put the alarm under the door and turn on the switch.
Adjustable sensitivity switch prevents tampering. There are 3 sensitivity levels and extra-loud alarm you can choose. the maximum loudness can be up to 120dB.
It is the high damping rubber at the bottom which can prevent the door sliding when any intruders attempt to enter.
FREE!!! Nano Grip Tape
STOP DRILLING YOUR WALLS!
This tape uses Nano Technology to create 3X Stronger Adhesion and attachable to any surface.
FEATURES:
STICKY. Designed to grip where nothing else can
EASY TO USE. Double-sided grip tape, Just peel, stick, and grip.
ADJUSTABLE.  Cut to any size
REUSABLE. Washable and Re-grip able over 1,000 times!
ECHO-FRIENDLY. Recyclable, Safe and Non-Toxic 
With strong non-marking transparent double-sided adhesive, good initial tack, and continuous adhesion, the nano adhesive tape can hold items up to 3 kg (6.6 LBS) on smooth surfaces
WASHABLE AND REUSABLE
The surface of the tape is made of a washable and reusable gel nano-elastic material that can be reused by simply washing it in water. Once dry, it is thick again, saving you money and being more environmentally friendly.
Specification
Material: Nano PU

Width: 3cm (1.2In)

Length: 3m (9.85Ft)/ 5m (16.5Ft)

Thickness: 3mm (0.12In)

Color: Transparent

Weight: 260g/ 0.57lb

Temperature Range: -16C (0F) to above 62C (150F)
Care Instructions
Please don't stick this tape to the very Rough and Uneven Ground.

Please wash with cold water, dry naturally in the air.

Don't dry it with paper or towels.
PACKAGE INCLUDES:

1x Door Step Safety Alarm
FREE!!! 1x Nano Grip Tape (3m)
Notes:
We don't want you to miss out our Sale!!
Get Yours Now Thru Cash on Delivery! 
Take Advantage of this Special Offer Now Before the Price Increases!