Buy1 Get1 Promo - Clever Paint Roller + Wall Mending Agent
SALE & FREE Shipping Promo Ends in:
NO PREP - NO MESS. JUST POUR & PAINT!
The spill-proof design of the rollers will make no dripping or mess! Thus, you will get your job done quickly and easily! Paint a wall in 5 minutes, an entire room in 20! 
•Excellent Paint Brush 

- 
The Clever Paint Roller is for painting large surface, such as wall, door, floor, ceiling, roof.
•Cover a greater area faster and more evenly – Perfect finish on any surface, rough or smooth
•Long Lasting Quality - The material of the brush is Super Fine Flocked, they are washable and reusable. Wash the roller after painting, dry it and store in cool dry places.
•Washable and Reusable - No wasting time bending down often to your paint tray to reload the roller. Just pour in, snap on the lid and Paint! After using, clean it, dry it and keep it for the next time. Painting filling and clean-up are quick and easy
•Save the time and money 
-
No prep time

,

 

NO drop sheets

,

 

NO tape masking
. Just Pour and Paint to revitalize any wall or surface in just a few minutes
•SAVE MONEY & TIME - No prep time, NO drop sheets, NO tape masking. Just Pour and Paint to revitalize any wall or surface in just a few minutes.
•EASY TO USE - The Clever Paint Roller is so simple and easy to use even your kids can help give a professional paint job to nearly any surface.
•WORK ON ANY SURFACE - Skip the mess and have fun painting walls, decks, ceilings, and furniture with the whole family. Use indoor and outdoor; Or just cover up scuff marks and stains in seconds. The Clever Paint Roller can transform your entire home and raise its value faster than you ever thought possible. Our patented distribution system paints in a perfect, even coat every time -- no other paint roller available can compete with the versatility or performance of our Clever Paint Roller.
•CONVENIENT - Use the included Super Fine Flocked Edger, and Corner Cutter to quickly paint those tricky corners, or around switches outlets and door frames. Attach any broomstick or mop handle to extend the roller and paint a ceiling in a fraction of the usual time.
Specification:
Wall Mending Agent
Everything you need for wall mending— all in one easy tool. The product creates a quick-drying patch. It dries hard enough to hold a nail or screw. And the mending will be virtually invisible, then giving you professional-looking results
 •Easy to repair, quick and convenient
 •Use it for a variety of projects at home
 •Everything you need to complete small repairs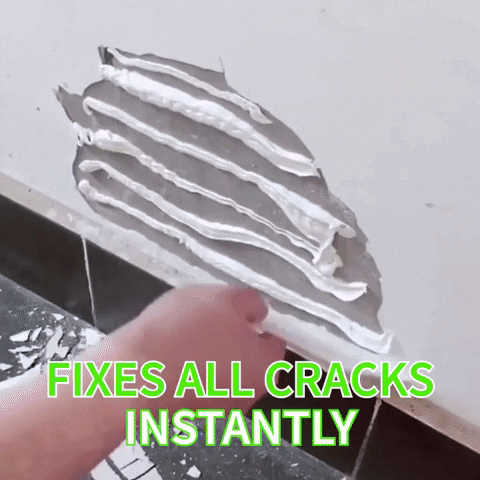 Package Includes:
•1x Paint Bucket
•1x Resting Tray
•1x Paint Runner
•1x Wheel Brush
•1x Corner Cutter Painter
•3x Extended Rods
•1x Wall Mending Agent

Important Notes:

We don't want you to miss out our Sale!!
Get Yours Now Thru Cash on Delivery! 
Take Advantage of this Special Offer Now Before the Price Increases!