Fitness Exercise Mat
SALE & FREE Shipping Promo Ends in:
Travel yoga mats with superior quality and comfort!
Now you can release tension,. surrender to the pose and allow the power of yoga to work for you.
✅Light weight, small size, easy to Carry
✅Waterproof and dustproof, cleaning As simple as possible.
✅Soft, excellent flexibility, can Reduce body pain in contact with the
✅ground, sliding effects and Excellent toughness and high tensile strength.
•Double-sided foam material, fire dustproof design, environmental protection and anti-bacterial, anti-static
•Soft, excellent flexibility, can reduce the pain of the body in contact with the ground, slip effects and excellent toughness and high tensile strength
•Light weight, small size, easy to carry 
•Have good elasticity, smooth, non slip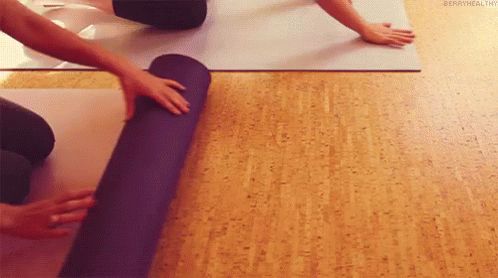 Environmental protection and high density NBR, insulation performance, effectively prevent cold and wet ground .
Reversible,Soft and lightweight, can be rolled and stored in compact spaces
The Fitness Mat has a stable non-slip surface, keeping you in place in any pose, and with great cushioning to keep you comfortable. Whether it's your first downward dog or your fiftieth scorpion pose, we have the mat with the right thickness, texture and pattern for you.
Specs:
 •Material: Rubber
 •Exercise mat 
 •Also suitable for Pilates stretching and other exercises
 •Non-slip surface
 •Soft and comfortable workout surface
 •Creates a safe and positive environment
Product Includes:
 •Fitness Exercise Mat
Important Notes:

We don't want you to miss out our Sale!!
Get Yours Now Thru Cash on Delivery! 
Take Advantage of this Special Offer Now Before the Price Increases!