High Quality 13 pcs Knife Set
SALE & FREE Shipping Promo Ends in:
Steel blades that retain sharpness over time that never go dull!
Every Kitchen needs this especially for those who loved cooking! The new High Quality 13 pcs Knife Set are flash forged, can slice through anything, and will always stay super sharp!
Features:
• 13 knives in 1 SET
• Never Dull - Never need sharpening
• Provide Precision Control - For quick chopping, slicing, cutting and dicing
• Comfortable Composite Handles - Easy grip stops slipping and sliding
• Dishwasher Safe - Quick and painless cleanup
• Attractive Design - Enhances any kitchen decor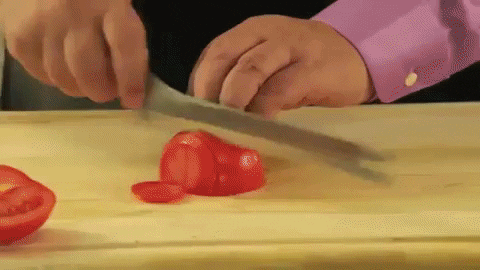 Chop, slice, carve and trim with the High Quality 13 pcs Knife Set. Perfect for everyday kitchen use, this best-selling knife set takes care of your all your cutting duties--whether it's vegetables, fruits, or meat--with different types of a knife at your disposal. Consisting of 13 different blades, each knife has a specific purpose. Flash forged stainless steel blades retain their sharpness over time and never go dull. The blades come with comfortable and ergonomic riveted handles for easy grasp.
All the knives are even dishwasher safe for quick cleaning. Together, the High Quality 13 pcs Knife Set gives you precision and control for quick chopping, cutting, and slicing. Now you can easily whip up delicious meals in the kitchen with the High Quality 13 pcs Knife Set.
Product includes:
•2 Slicers
•1 Carving Knife
•1 Rock & Chef
•1 Chop & Scoop
•1 Filet Knife
•1 Cheese Knife
•4 Steak Knives
•1 Paring Knife
•1 Pair of Kitchen Shears
Notes:
We don't want you to miss out our Sale!!
Get Yours Now Thru Cash on Delivery! 
Take Advantage of this Special Offer Now Before the Price Increases!