Portable Washing Machine
SALE & FREE Shipping Promo Ends in:
DO YOUR LAUNDRY ANYWHERE YOU GO 
High frequency ultrasonic, the sterilization rate can reach up to 99%, can effectively remove dirt
Turbine and ultrasonic interaction, positive and negative interaction, clean your clothes without deformation.
Anti-winding technology, clothing cleaning can be more thorough
Gently rub with your hands, which will not hurt your clothes
Automatically shut down after 30 minutes of working time to protect the machine Small size, suitable for dormitory, single apartment, hotel, balcony, etc
Features:
Folding washing machine : specializing in washing underwear, baby clothes, socks and other small clothes, with ozone sterilization function inside,bathing pets, and storing toys, clothing and storage containers in the trunk of the car, saving more than 70% of storage space
A variety of power supply modes : you can use the charging treasure, you can use the mobile phone charger, you can also use the notebook directly
Ultrasonic rapid washing : water will produce many tiny bubbles under the action of ultrasonic waves. When the bubbles expand, they will hit the dirt on the clothes. The dirt will split into small particles and get rid of the clothes to achieve the effect of washing clothes.
Ozone sterilization : Ozone destroys the bacterial biofilm structure by oxidation to achieve bactericidal action. It can penetrate into the inside of the bacteria, act on proteins and lipopolysaccharides, and change the permeability of the cells, leading to bacterial death.
Folding method: open : take out the folded washing machine, one hand presses the bottom of the bucket, one hand raises the hand upwards, opens the washing machine; folds: hands hold the upper frame, the hands are placed symmetrically, the pressure is pressed down, the washing machine can Fold it up easily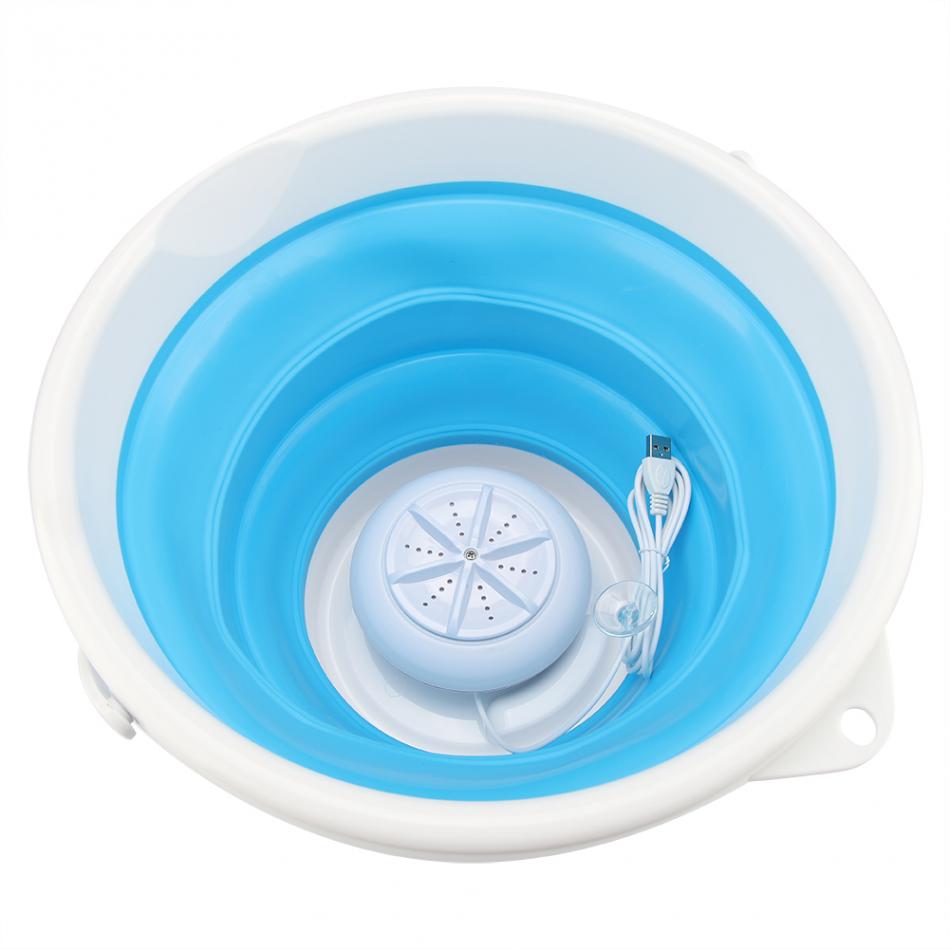 Multifunctional: With high-frequency vibration, the mini washer is perfect for baby clothes, underwear, socks, towels and more.
Folding & Portable: This washing machine is designed in small size without taking much space.

Perfect for limited space such as dorms, apartments, condos, motor homes, RV's, etc.

It is also portable for easy carrying and great for traveling, camping, etc.

Suitable for 1kg (water) personal laundry.
Specifications:

Power supply: USB Folding bucket
Input voltage: DC5V Capacity: 10L
Out performance: 6w Folded size: 320 * 55mm
Input current: 2-3A Unfolded size240 * 320mm
Product size: 130 * 130 * 53mm
Washing capacity: 1 kg of clothing
Main material: ABS + PP + TPR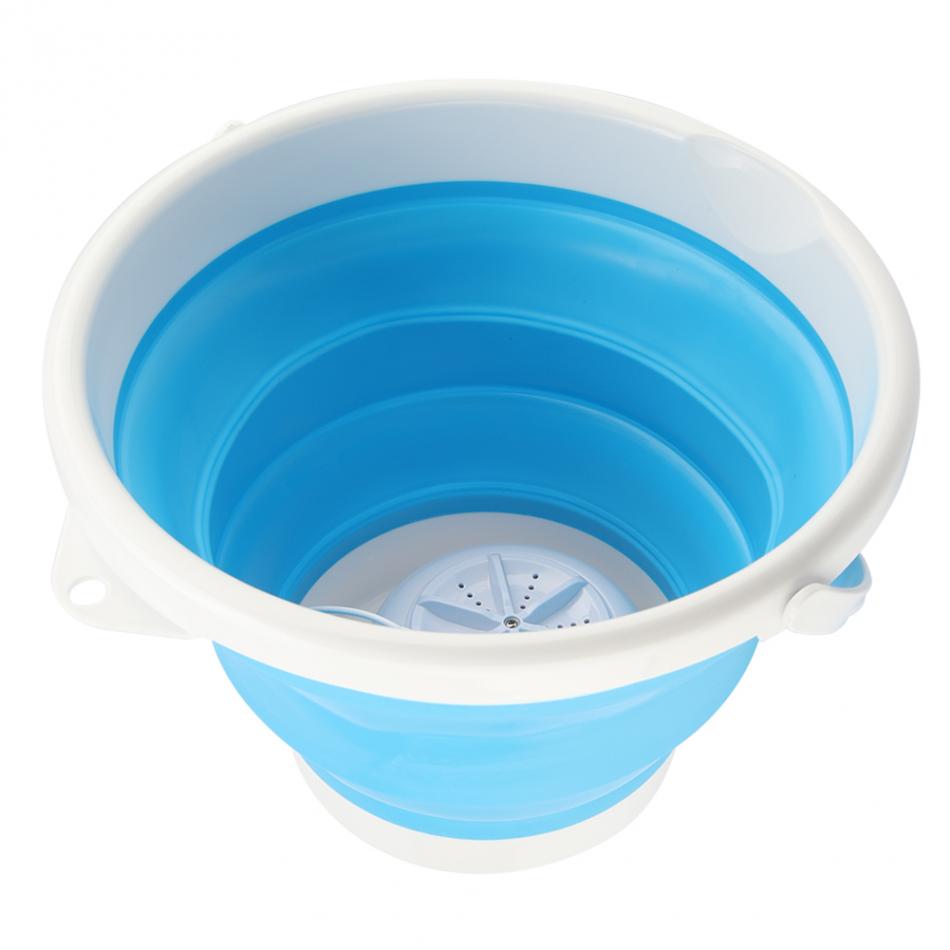 1 x Portable Washing Machine
Important Notes:

We don't want you to miss out our Sale!!
Get Yours Now Thru Cash on Delivery! 
Take Advantage of this Special Offer Now Before the Price Increases!