Solar Street Lamp
SALE & FREE Shipping Promo Ends in:
Bright light & 
makes it more energy-efficient!
This Solar Street Lamp is using microwave body sensing technology makes it more energy-efficient, light on when sensing motion, dim light when sension no motion.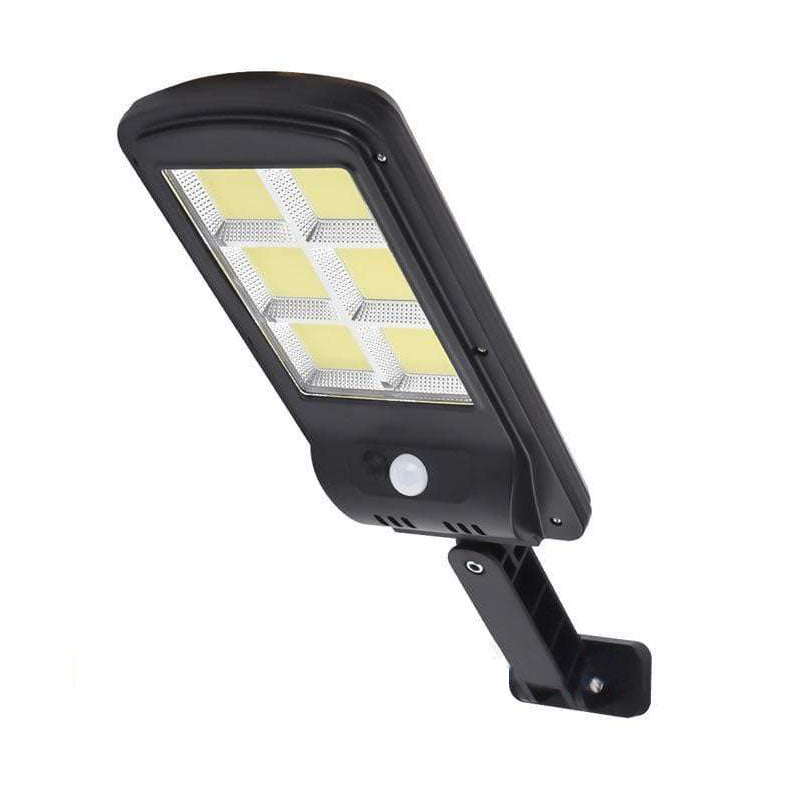 This also has Polycrystalline Solar Panel that convert solar energy into electricity, more environmentally friendly.
 •Made of durable ABS material: You don't have to worry about using it in the rain. It can also withstand various severe weather conditions.
 •High bright COB motion sensor solar area light for outdoor security use
 •Solar panel IP65 waterproof solar light: using solar panels, it can convert up to 17% of sunlight into electricity.
3 Modes
Light control + motion PIR sensor + remote control (only with remote control type). Mode
1: Lights on when people come, lights off when people go Mode
2: Lights on when people come, and lights when people go Mode
3: Automatically light up when dark
 •High hardness, sealed and IP65 Waterproof, easy to install and durable.
 •No pollution, energy saving and environmental protection
 •Application: Outdoor wall or pole in Plaza, Park, Garden, Courtyard, Street, Walkway, Pathway, Campus, Farm, Perimeter Security etc..
Specifications:
 •Lamp beads: 120Pcs COB 
 •Remote Control: With Remote Control 
 •Material: ABS (Acrylonitrile Butadiene Styrene) + Black Acrylic 
 •Solar Panel: Polycrystalline high efficiency solar panel 
 •Light Color: White 
 •Battery: Built in rechargeable battery 
 •Solar panel: 5.5V/ 1,5W 
 •Working voltage: 5V 
 •Induction distance: 3-5m 
 •Light source: COB, 
 •2500Lumens equivalent to 100W
Package Includes:
 •1x Solar Street Lamp
 •1x Remote


Important Notes:

We don't want you to miss out our Sale!!
Get Yours Now Thru Cash on Delivery! 
Take Advantage of this Special Offer Now Before the Price Increases!